We need your help to support those who keep our community safe. We've made it easy for you to make a donation to support the Monroe County Sheriff's Foundation.
Make a donation of any amount using the on-line donation form on this page. When you make a minimum donation of $50 you will receive a MCSF Window Cling. When you make a minimum donation of $100 you will receive a MCSF License Plate Holder. And when you make a minimum donation of $125 you will receive both!
Thank you for your support of Monroe County Sheriff's and, in turn, the community at large.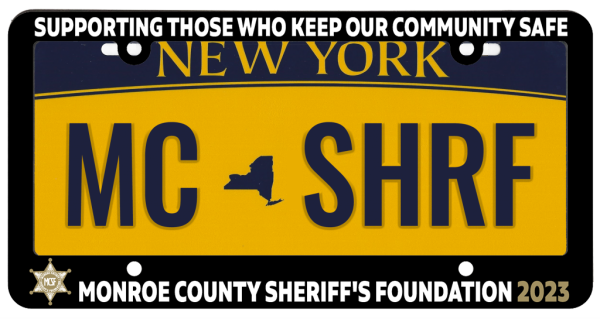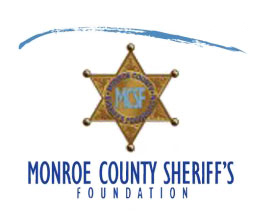 We are a 501-C3, non-profit organization which makes contributions fully tax-deductible and 100% of your contributions go directly to the Sheriff's Office initiatives.
---
Recruitment Initiative
The Monroe County Sheriff's Foundation is dedicated to supporting the Sheriff's Office with funding not otherwise available through the traditional budget process. Sheriff Todd Baxter has committed to building a Sheriff's Office that reflects the community it serves.  Although the Sheriff's Office has allocated a part of the annual budget for targeted recruitment, it is not nearly enough to pursue the aggressive pro-active targeted recruitment needed to meet the goals of the agency. "Through your support, the Sheriff's Foundation will finance enhanced recruitment efforts necessary to accomplish this important objective," explained Monroe County Sheriff's Foundation President Robert Hurlbut. "Thank you in advance for your contribution toward this noble effort." Sheriff Baxter and the Sheriff's Foundation extend their sincere appreciation and gratitude.
To allocate your donation funds to help our recruitment initiative, please type "Recruitment" in the message area of the donation form. Thank You!